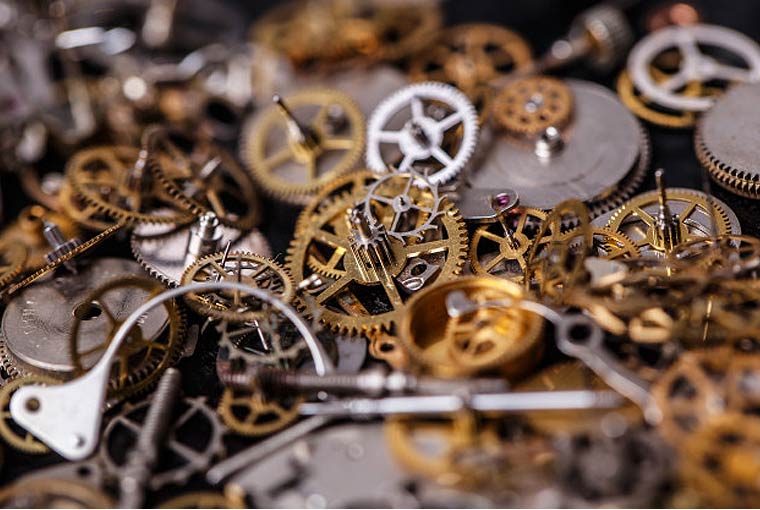 Poolkart Community
Horology – The art of watch making
Take a peek at the wrist of your fellow commuters, colleagues, friends and relatives. You will find almost everyone sporting a watch, and chances none of them are similar. In spite of its diversity in terms of form factor wristwatches can be broadly classified as quartz and mechanical.
And it takes no rocket science to understand what these terms stand for.
While the quartz watches are powered by a battery the mechanical watches by the user. The kinetic energy released by the wearer's actions actually winds the main spring via semi-circular rotor which in turn keeps the miniature train of gears in motion. Nonetheless mechanical watches could be automatic ( Powered by kinetic energy ) or manual ( Powered by hand winding ). Most of the current breed of mechanical watches today are automatic by design.
Both these categories sport three hands/arms – the hour, minute and the seconds.
However, the mechanical watches are further divided into chronograph and multi-functional type, and the quartz sports the digital version. A quartz analogue watch cell is rated at 1.5 V.
So what is a chronograph?
Chronograph simply means a kind of stopwatch which is added to a normal analogue watch. This literally translates into several extra dials. Automatic chronograph on the other hand is a watch that is powered by kinetic energy. Incidentally, some analogue watches need a battery ( cell ) to run the mechanism typically through the vibrations created by the quartz crystal with the help of miniature computer chip which actuates the motor and thereby the watch.
The price of the watch literally depends on the use of these elements, and its complexity.